Passionately giving life to my thoughts with my content.
Exploring the markets with the digital eye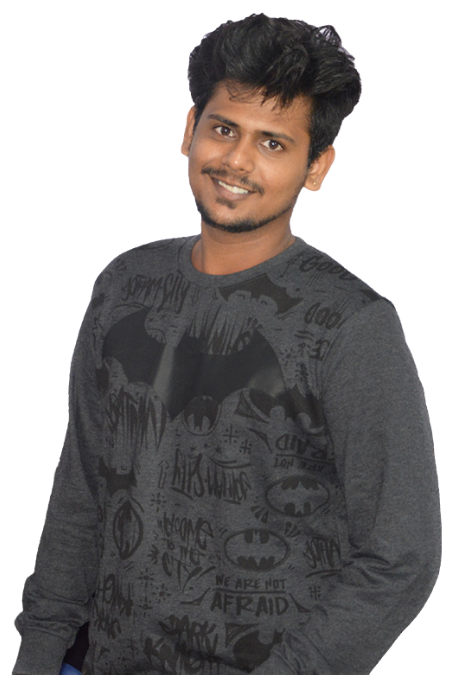 WHAT PEOPLE SAY ABOUT ME?
Anirud is very talented in SEO and has very good content writing skills. His market research work has helped us better serve our clients. His business undertakings and the eagerness to learn new things always awes me. I would recommend him to anyone looking for a talented SEO professional with exemplary content writing skills.



I know Anirudh very well for past couple of years. His Knowledge growth in Digital Marketing is Zero to Pro. His strength is Passion towards the work whatever he is doing. The ardour in him for learning new things makes me amazing. Only a very few persons can be like him. I strongly recommend anyone to reach him for any digital marketing promotions.
He is talented and passionate about learning new things. His creative ideas, strategic solution, market-research, content creation, and presentation skills never failed to impress us and also helped our company grow. Most of the time the interest he shows to learn Digital Marketing has been the motivation for me to be updated with the latest trends in Digital Marketing. Now it feels very good to see him as a complete Digital Marketer. His market research and content writing skills are my favorites.
Hey there, want to know more about me, then navigate to my about section. 
Basically, I write content on mental wellness, marketing and education.
Hey, come on, why are you wasting time here? Click the below button to explore my "About" Section. 
100% IS NOT THE DESTINATION. IT IS THE WHERE THE NEW GOAL BEGINS.
I always believe in taking my own decisions. Whatever happens, if we decide on our own, we can only blame us when things go wrong.
Deciding and learning by mistakes is better than blaming others.
Have you decided to connect with me?
Let us connect to explore together.
© 2020 – a place for you in my social follower list – RESERVED.